I LOVE SYDNEY – FILM EVENT'S NEWS:
Sydney Indie Film Festival 2015 Programme Unveiled!
All films and sessions revealed!
Check out complete programme now online!
The Sydney Indie Film Festival will feature some of the best of independent cinema from around the world, including a mix of award winning films and outstanding emerging talent in the film industry.
The Festival program will screen all genres of films: action, adventure, comedy, family movies, chick flicks, science fiction, thrillers, true stories, animations, documentaries, there is something for everybody!
Attend the festival for exclusive red carpet events, meet the filmmakers and participate in the Q&A sessions.
Just visit www.sydneyindiefilmfestival.com to Watch trailers, read synopsis and choose your favorite movies!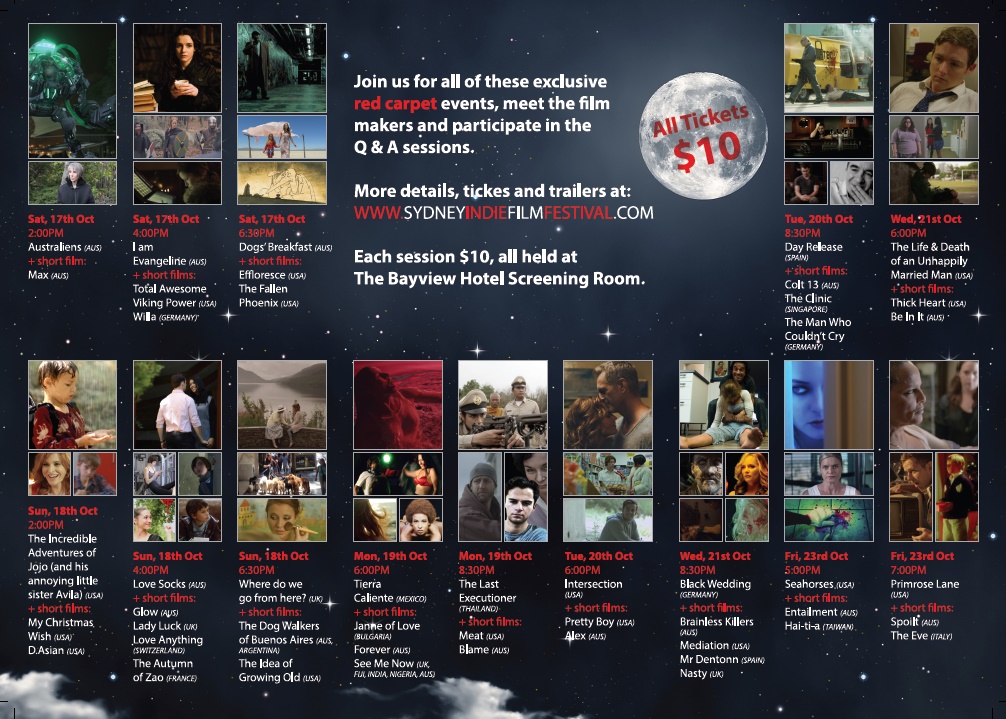 Tickets are now available exclusive through Eventbrite.
Eventbrite is easy and quick to use.
Tickets: AU$10.00 + Booking Fee
Book now before all sessions get sold out!
For complete information visit